(Refurbished)Tosot 50 Pints Dehumidifier with Pump DOE
Item # TDEH50-R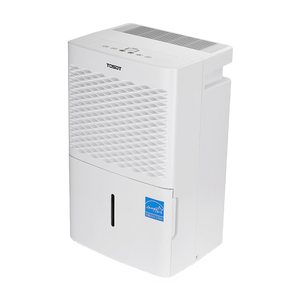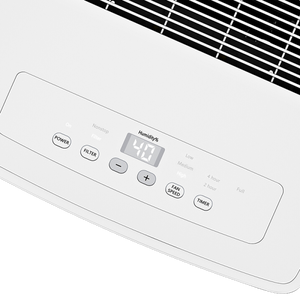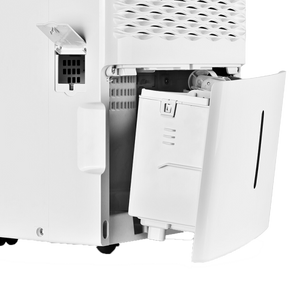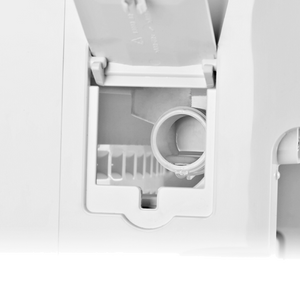 This is (Refurbished Item)
All refurbished items no refund or exchange!
All TOSOT Refurbished Items Still come with 1 years parts warranty.  Customer responding shipping!
*******
Tosot 50 Pints (DOE) Dehumidifier with Water Pump allows you to get rid of excess moisture in rooms up to 55 m², depending on conditions. It has a humidity adjustment range of 35% to 80% and its energy factor is of 2.0. It is equipped with a tank of 7.6 liters capacity and a water overflow protection when the water reaches 7 liters. Its operating temperature is 5 to 35 ºC. This dehumidifier is also equipped with a timer.
- Digital control panel with easy to read LED display and adjustable thermostat
- Automatically control room humidity in a comfortable range 35%~80% according to room temperature, inhibit bacterial growth.
- Save time and money with programmable 24 hour timer
- Alerts you when filter needs to be cleaned
- Let you know when bucket is full and shuts off automatically to prevent leaks with indicator light
- Front tank design for easy emptying with water tank
- Smart dehumidifying with fan
- Removable dust filter for easy cleaning
- It has Continuous drain mode and Automatic pump mode
- Energy star and UL rated



| | |
| --- | --- |
| Manufacturer | N/A |
| Barcode | N/A |
| Brand | Tosot |
| Long Description | N/A |
| Height (inch) - boxed | N/A |
| Color | N/A |
| Product Type | N/A |
| Product Dimension (cm) | N/A |
| Product Depth (inch) | 11.02 |
| Product Width (inch) | 14.57 |
| Product Height (inch) | 24.02 |
| Product Weight (lb) | 39.60 |
| Package Depth (inch) | 14.96 |
| Package Width (inch) | 11.41 |
| Package Height (inch) | 24.41 |
| Package Weight (lb) | 41.80 |
| Featured | Yes |
| Coverage Area (sq ft) | N/A |
| Air Circulation (cu ft/min) | N/A |
| Moisture Removal (pint/h) | N/A |
| Bucket Position | N/A |
| Water Tank Volume (L) | N/A |
| Control Type | N/A |
| Remote Control | N/A |
| Power (W) | N/A |
| Voltage (V) | N/A |
| Amperage (A) | N/A |
| Indoor Noise Level (dB) | N/A |
| Outdoor Noise Level (dB) | N/A |
| Auto Restart Function | N/A |
| Auto Shut Off Function | N/A |
| Auto Defrost | N/A |
| Timer | N/A |
| Air Filter Type | N/A |
| Water Full Indicator | N/A |
| Refrigerant | N/A |
| Drain Connector | N/A |
| Portable | N/A |
| Caster | N/A |